Though non-essential travel abroad is still highly discouraged, some of us have no choice in the matter. For those of you who find themselves in this situation, I started to write down and list in detail the process I had to undergo pre-travel, before safely flying out.
Vaccines and USA Travel
While some of you might be leaving the country unvaccinated, I chose to get fully vaccinated before flying out. I mainly wanted to be as safe and secure from the virus as I could, and I also didn't want the hassle of having to quarantine in the US.
This choice, however, meant that I added more paperwork to an already tedious process.
USA Travel Requirements
I prepared a downloadable and printable list that you may use HERE.
Further, this is a detailed description of each step. This is best for those who want their airport check-ins as easy and painless as possible.
1. Make sure Passport and US Visa are up-to-date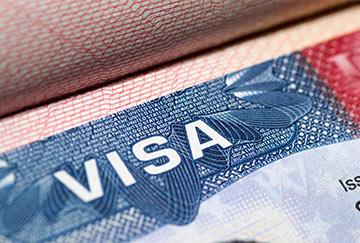 This is pretty standard and the same pre-pandemic. Your passports should have at least 6 months validity before they allow you to leave. If it expires within 6 months, regardless of your length of stay abroad, immigration will not allow you to fly out.
2. Philippines to USA airline ticket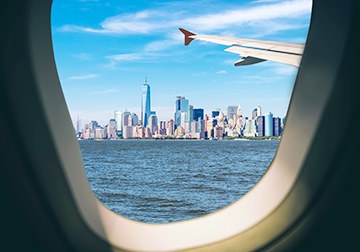 While I usually have no problem using a third party service to book my ticket, I was afraid of problems with delays and cancellations this time around. I booked a MANILA to LOS ANGELES flight from United Air, and booked a separate domestic flight from LOS ANGELES TO WASHINGTON via Alaska Air. This means that my layover was planned and chosen by me. I would essentially be entering the United States via Los Angeles, meaning my port of entry to the country would be LAX instead of Washington's IUD, which is my actual destination.
Regardless of where you are entering from, the process is the same pre-pandemic. After I booked my ticket, I downloaded the apps for United Air and Alaska Air to keep myself updated of possible changes in my flights. I didn't print out my itinerary and receipt at this point, as I heard of many flight cancellations and delays. I was proven correct when within booking my ticket and departure date, I had 2 changes in my schedule. Moreover, during my layover Japan layover, my return flight got cancelled and United Air had to move me to a separate flight that was to leave one day later than my original date. Flights are constantly being moved and redirected during the pandemic, so make sure to save yourself the hassle of having to deal with third party services and book directly from airlines.
3. Certificate of Vaccination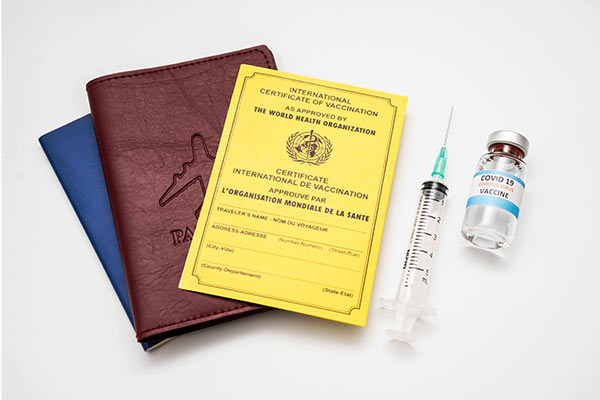 As I mentioned earlier, I'm flying out fully vaccinated. I brought my vaccination card with me, but I heard that this is not enough proof for either Immigration or the Bureau of Quarantine.
This is technically not required, as there are plenty of people who are flying out to receive the vaccines abroad, but the Certificate of Vaccination does ensure NO MANDATORY QUARANTINE upon arrival in America.
This will also guarantee a smoother check-in process and an easier interview with your Immigration officer.
How to get a vaccination certificate?
You may request for your Certificate of Vaccination via VaxCertPH
But if you're unlucky like me, who caught the website as it went offline, you may head to your local government unit's vaccination command center and request for your certificate from an officer. This is what I did. They emailed it to me right away and I printed it out myself.
4. Book in advance your Quarantine Hotel (for your return in the Philippines)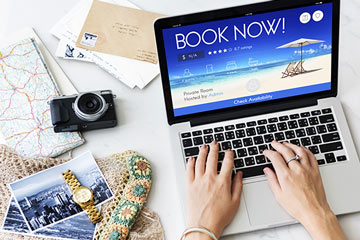 While I was in the process of booking my quarantine facility, I decided to read up on the list of accepted quarantine hotels and looked for the one nearest home. After I found one I was agreeable to, I gave them a call and asked how I may book for my quarantine. They told me that I can technically book it through third party apps such as Agoda and Booking.com, which is what I did.
After confirming my booking, I received an email from the hotel informing me that they only accept guests who are quarantining and to confirm that I am checking-in as I had just flown in from abroad.
I will need to present my passport, itinerary, and boarding pass upon arrival at the hotel. I also booked a hotel pick-up from the airport, as no personal cars are allowed for passengers from abroad.
5. COVID-19 Swab Test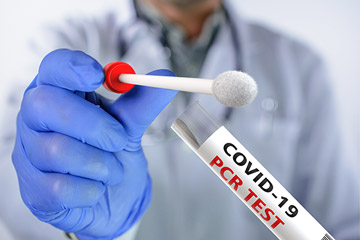 I scheduled a swab for Thursday night for a Sunday morning departure. I booked with Dr. Raffy Gallardo. Results can be released within 2 days. You'll need to print out the results yourself, and provided your tests came out negative, you'll be allowed to leave the country.
Swab test validity period for travel
Guidelines state that your test must be conducted 1 to 3 days BEFORE departure.
6. Travel insurance with COVID-19 coverage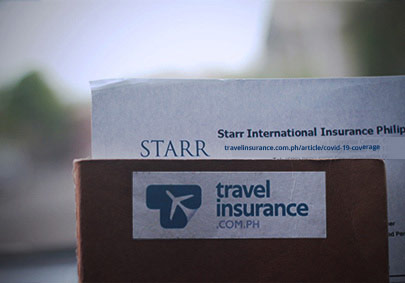 The travel insurance needed at this time is different from your usual travel insurance. You will need a travel medical insurance with COVID-19 coverage, which protects you from unforeseen travel mishaps including medical expenses if you are diagnosed positive of the coronavirus disease while traveling outside the country. Entering the United States does not require travel insurance, but with the emergence of the COVID-19 pandemic, the Philippine immigration requires Filipinos "travel health insurance" if travel is non-essential.
I booked through travelinsurance.com.ph. You may request a quote by sending them a message and they will send your options through e-mail. The cost is around Php 2,900 for my entire trip of almost a month and a half.
The travel insurance policy is to be presented at the check-in counter and immigration counter. I cannot stress enough just how important this is as 2 citizens in the counters next to me were strongly advised against going through travel without this. Even the ground staff of airlines who were in charge of check-ins advised these travelers that immigration will not let them through without this.
7. Passenger Disclosure and Attestation to the USA
The Passenger Disclosure and Attestation to the United States of America is available at the airport through your airline check-in counter. However it is better to have this prepared beforehand to save time, lessining the possibility of exposure.
→ A copy of this document is available here: Passenger Disclosure and Attestation to the United States of America.
8. Bureau of Immigration Form
I saw online that this was needed and decided to prepare it beforehand, not wanting to risk that I did not have it ready when needed or that these wouldn't be available at the airport.
I figured it would do no harm to prepare it even if it wasn't a requirement, and if it was a requirement, I didn't want to have to answer it on the spot, exposed to other people. The plan was to have a check-in that was as smooth and painless as I could make it. Print this out, if not you will have to answer it upon check-in.
→ You may download the form here: Travel Declaration and Acceptance of Terms and Risk Form.
9. Departure Card
This departure card is the same one we needed to answer when traveling overseas pre-pandemic. I always have some at home so I was able to prepare before arriving at the airport. If you don't have any at home, you can easily find this at the airport. You should consider taking some extras with you too, so that you can prepare these beforehand should you need to travel again.
Other preparations for USA travel

Convert your Philippine Pesos to US Dollars
Changing my money to USD – I called my banks 2 weeks before my departure to ask how long it would take them to change my Philippine Peso to Dollar. Metrobank and RCBC both assured me that it would take 10-15 minutes provided I had a savings or time deposit account with them. Don't forget to check with your own banks, and to compare rates. I find that banks have a generally kinder conversion rate for foreign exchange.
Print the necessary documents
I waited 2 days until my departure before deciding that it was safe to print these out already, hoping that no changes would be made. I prepared a special accordion file folder and arranged my documents in order of which I thought they would be needed. I'll explain this in further detail as we go along.
Check-in using the airline apps or website
My United Airlines app offered the service of scanning my passport to shorten my check-in time to the usual luggage drop-off. I decided to do this also to reduce my time speaking with people and finding a cozy and isolated space in my boarding gate.
Travel to USA - Day of departure from Philippines
Heading to the Airport
I'm Filipino, so I need to be at the airport at least 4 hours before my departure time. I made sure that all my documents were printed and compiled in a folder with labelled post it notes. I opened my apps to check that my flights would be on time. I made sure that I had powerbanks, charger wires, disinfectant wipes, my mask, my face shield, at least 2 ballpens, and even medical gloves. I prepared for ALL possible scenarios. Winging it was simply not an option.

Upon arrival at the airport
I arrived at the airport at 5am for a 9:10 flight. Upon entry, I was immediately asked to present my negative COVID test results as well as my itinerary.
After being let in, I waited for the check-in counters for my flight to open. I was second in line. As I waited in line, an airport ground personnel approached me and offered me a departure card. Since I had already answered mine, I was able to skip it. Take this and fill it up while waiting in line.
Feeling anxious, I asked him what the requirements for my flight were. He pointed me to a sign that held a list of requirements for specific destinations and located mine. I was on a flight bound for Los Angeles. I had all of my documentation but saw that there was a QR code to scan as well. I decided to scan and was led to a form that was being required by LAX for entry. I filled up the form and screencapped. Soon, it was my turn at the check-in counter.
Travel documents checked throughout the airport process
At the check-in counter, I had to present my passport, my itinerary, my negative COVID test results, my attestation form, and my insurance.
Since I had a layover in Japan, the check-in personnel handed back my attestation form and told me that it would need to be presented to United Airlines upon transferring at Narita. He looked at all of my files, and handed them back to me. Since I booked from an international airline, I didn't realize that the airport tax was not built in. I quickly ran to the Airline Tax table and paid Php 1,600.00 for my airport tax before being given my boarding pass.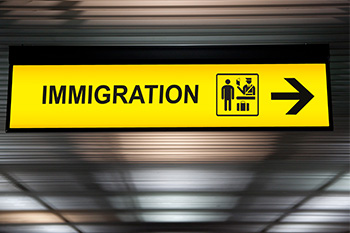 Once I had checked-in my luggages, I quickly made my way to Immigration. As soon as it was my turn, I presented my PASSPORT, BOARDING PASS, and DEPARTURE CARD. I was then asked to show my Certificate of Vaccination, Negative RT-PCR Test Results, Quarantine Hotel, Attestation Form, Travel Declaration, and Medical Insurance. Again, another passenger in the immigration counter next to me was denied entry and was asked to find an Insurance Company before passing through once more. I cannot stress upon just how important your documents are when traveling during these unprecedented times.
Once I was through Immigration, I was able to put all of my files inside my carry-on and held on to my boarding pass.
→ Quick tip: try to avoid staying in crowded areas. I didn't approach my boarding gate until it was nearly time to board because I wanted to practice social distancing.
COVID-19 has been restraining people movement
For more than a year now, the world stayed completely still; schools shut down, offices stopped operations, people were cooped up at home, and countries closed their borders. Friends and family members looked at each other through screens and get-togethers became a thing of the past. This global lockdown spread nearly as fast as the coronavirus, forcing the entire world into recession. It wasn't long since saying goodbye to simple pleasures such as meeting friends outside for a meal and essential needs such as going to work that we had to bid handshakes, cheek kisses, and hugs goodbye as well. Our lives, as we knew it, had changed overnight.
We've been fighting the virus for well over 18 months, yet true to human resilience, we've found a way to adjust to our new lives. And while we hope that the change is temporary, life, much like the show, must go on, however foreign it may feel. The threat and dangers that COVID-19 pose are still very much around, and mutating into new variants while it's at it, the human race has started venturing outside their homes, albeit reluctantly and with caution.
Vaccines are now available, and with it came some semblance of freedom. Some workers have gone back to their offices. Countries are now re-opening their doors in hopes of recovering from financial devastation.
Preparing for your travel is worth the effort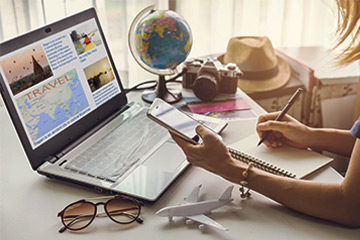 The entire process of preparing for my trip was doable but extremely nerve-wracking. I've traveled before, but this would be a first during the pandemic. While the list is do-able, it definitely took a mental toll on me. Thankfully, because I came prepared, I was able to have a smooth and easy process at the airport.
Overall, I can say that although preparing for the flights can be daunting, it definitely gave me a smooth check-in experience. The entire process didn't take too long and I was able to breeze through all of the steps.
Hopefully, if you plan to travel, these steps will help make your planning and organization easier and worry-free.
Happy trails to you!