Traveling from the Philippines during Pandemic
Since October last year, non-essential international travels have been allowed. Outbound Filipino travelers with the purpose of leisure or tourism will be required to have travel and health insurance that will be checked at the immigration counter .
Are travel and health insurance two separate policies?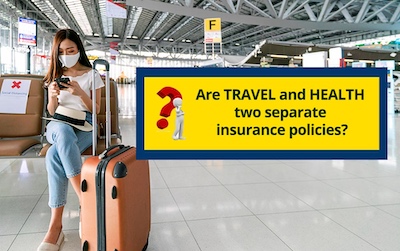 It is possible to have 2 separate insurance policies.
But more commonly, this is packaged in a single Travel Insurance Policy. More often than not, your travel insurance policy includes medical expense coverage while you are traveling outside the Philippines. Having said that, travel insurance policies work as health insurance while traveling abroad.
If you're traveling simply for leisure and won't go beyond six months outside the country, you don't need a separate health insurance policy. As long as your travel insurance covers COVID-19 medical expenses, you no longer need to buy a separate policy to satisfy immigration requirements.
If you have an HMO plan, it is generally designed for medical availments while you are in the Philippines. If you are traveling outside the Philippines, your HMO will cover up to a small limit only or will not cover anything at all. Your medical insurance policy may also not cover availments outside the country. Be sure to check the fine print or inquire with your agent or advisor if it is capable to cover availments at your planned destination.
Insurance type needed for outbound travelers
According to IATF-MEID Resolution No. 79, your insurance policy should cover medical expense in connection to any infectious disease, whether asymptomatic or not, severe acute respiratory syndrome coronavirus disease.
When choosing a travel insurance plan to meet government requirements, make sure treatment of COVID-19 is covered in case you are diagnosed positive while you are abroad.
Depending on your the immigration officer that in charge, they might scrutinze your travel insurance documents to check if COVID-19 is included in the coverage for medical expenses while you are traveling.
'Adequate' not specifically defined
The term "adequate" has not been clearly defined by concerned government agencies. But basing on our experience since essential travel has been allowed since July, as long as your travel insurance policy covers COVID-19, it is valid and recognized by the immigiration.
Most travel insurance companies do not cover COVID-19



As of this writing, majority of travel insurance providers in the Philippines do not have COVID-19 coverage. If you ask what's the ratio, Out of 54 non-life insurance companies, only less than 5 insurers offer travel insurance with certain COVID-19 coverage.
Insurer that offers COVID-19 travel insurance
Starr Companies, a multi-national insurance company is one of the insurance companies with the facility to cover COVID-19 to its travel insurance products. Having been able to offer travel insurance with COVID-19 cover since July last year, Starr is the first insurance company in the Philippines that has travel insurance products with COVID-19 medical cover.
Starr International is also the parent company of Assist Card, a worldwide travel insurance and assistance company.

Why only a few travel insurers cover COVID-19
COVID-19 is a new type of risk that hasn't been fully studied yet. Insurance companies worldwide are still exploring the nature of this peril. Insurance companies based in the Philippines may have COVID coverage for some of their medical insurance products. But for travel insurance, only a few insurance companies, including Starr International was able to come-up with a travel insurance product to include a COVID-19 cover add-on.
​
Since early this year, insurers worldwide have suspended covering COVID-19 on their travel insurance products because the risk is already expected. In addition to that, since it's a pandemic, the exposure is very high and financial losses can be devastating for insurance companies.

A travel insurance plan is a cost-effective type of insurance for travelers to protect against excessive medical expenses and possible travel problems. To cover COVID-19, insurers need to determine an "adequate" amount - what are the maximum limits for medical expenses and trip cancellations due to COVID-19, which isn't defined by the IATF up to now.

Our insurance agency has been in this industry for so many years. In our opinion, we believe insurance companies cannot simply cover up to the maximum limits because of the increased risk exposure of traveling during a pandemic. Imagine, a single-trip policy for a 1-week trip in an Asian destination (e.g. Japan, South Korea, Singapore), covering up to Php 1,000,000 maximum medical coverage will have a premium of only Php 700 on the average. No insurer would want to simply take on that risk during a pandemic, when COVID-19 is not yet under control.
As countries flatten the curve worldwide and move towards the end of the pandemic, we believe more insurance companies will start to cover coronavirus diseases again, though some insurers may only offer COVID-19 coverage with low benefits limits.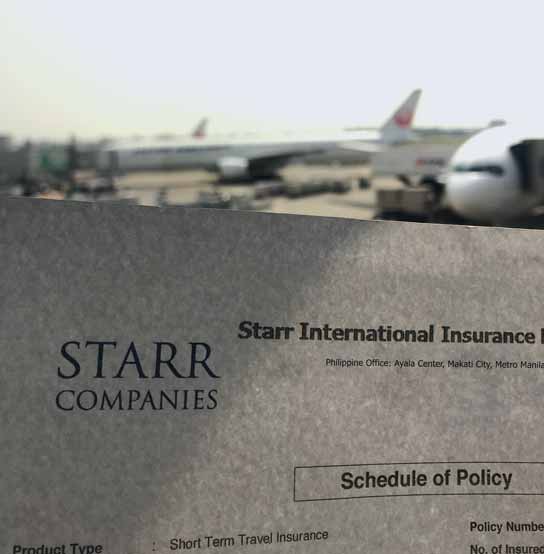 You will find more details on the COVID19 travel insurance coverage of Starr and Assist Card Philippines here.