It is a well known fact that medical costs in the United States is expensive. This is because medical drugs, supplies, and possibly salaries of medical workers are relatively higher among developed countries worldwide. Healthcare costs in the U.S. are among the highest in the world in all categories.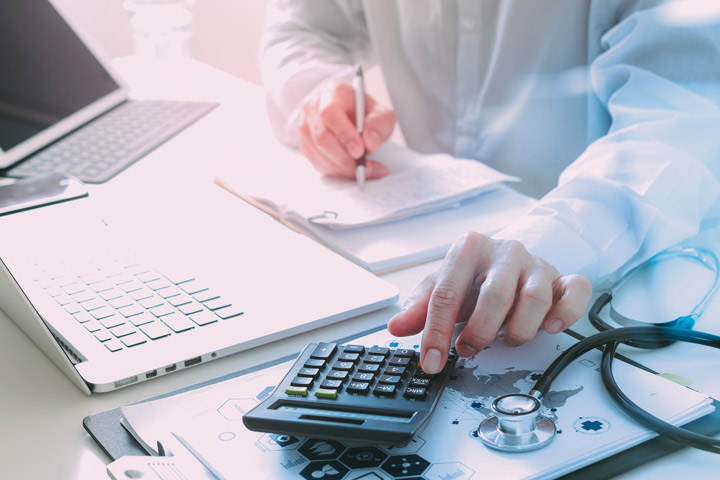 We do not expect to get sick during our travel in the states, but unfortunate events can happen. If you are a Filipino, most likely you do not have insurance coverage that can cover expenses if you need medical attention while you are in the US.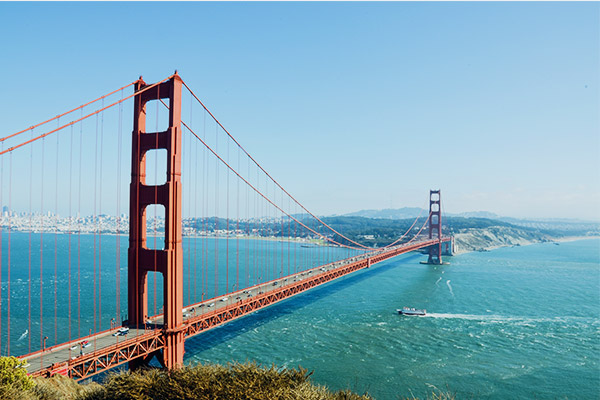 Getting travel insurance is a cost-effective way to protect you against unfortunate events while traveling, especially in the United States.
Travel to USA
What type of insurance needed
Entering the borders of the United States does not require travel insurance. Unlike traveling in the Schengen area in Europe where it is required before you get a visa, insurance is not mandatory for U.S. travel.
Philippines to USA travel during this pandemic
Before leaving the Philippines, the Bureau of Immigration will require you to have travel insurance with COVID-19 medical coverage. This holds true if you are traveling on a tourist visa, which will signify that your travel is non-essential. This is in addition to the many required documents needed in prepration for a US trip.
More than travel insurance being a requirement by the Philippine government for outbound non-essential travel, it can protect you from expensive medical costs while traveling in the US, which can cost thousands or even millions of pesos, depending on the seriousness of your illness or injury.
COVID-19 Insurance Coverage
Common travel insurance plans available in the Philippines cover medical expenses while traveling outside the country. Do note, however, that most travel insurance plans available will not cover COVID-19, so it will be best to double check it with your insurance provider.
COVID-19 medical cover is an important coverage if you will travel in the middle of the pandemic. Especially if you acquire COVID-19 that cause you to have moderate to severe symptoms. It may need you be hospitalized, potentially costing you thousands of dollars.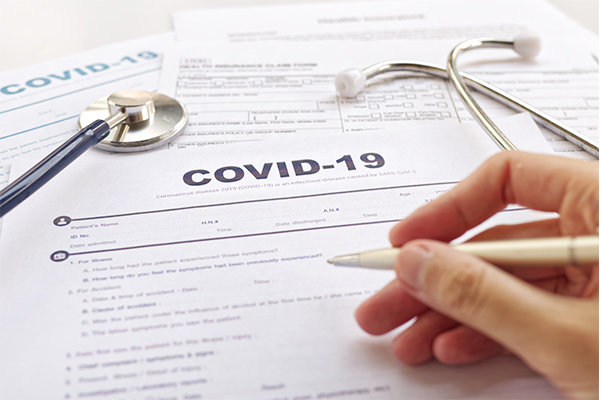 Since the outbound travel has been allowed last year, our customers usually purchase the following plans for their USA travel, in which the COVID-19 medical cover can be added to the policy:
Starr TraveLead Essential

Starr TraveLead Extra

Assist Card AC 35

Assist Card AC 60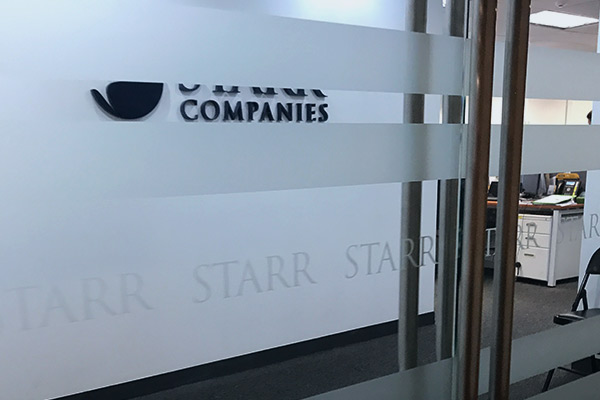 Maximum limit for COVID-19 medical expenses up to Php 1,000,000, Php 2,500,000, or US$ 50,000, depending on which TraveLead or Assist Card plan is selected.
If the insured person is diagnosed COVID-19 positive while in the United States, the insurance policy can cover medical expenses to treat and manage COVID-19, up to the maximum medical expense limit indicated in your plan's travel insurance policy.
Starr and Assist Card is accepted by Philippine Immigration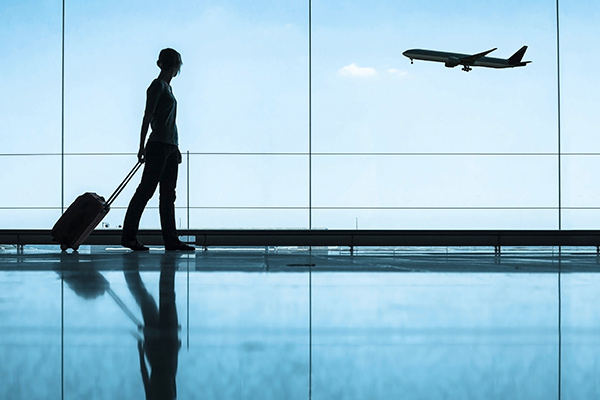 If the outbound traveler is a Philippine-passport holder and will be traveling to the United States on a tourist visa, the Philippine Immigration will check if you have travel medical insurance with COVID-19 cover.
Starr's travel insurance plans can cover up to Php 2,500,000 or US$ 50,000 medical expenses (including COVID-19), making it eligible for PH immigration requirements for outbound travelers.
How much is travel insurance for USA trips?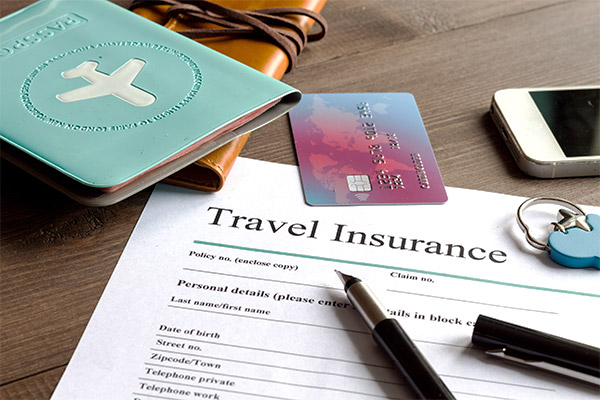 The cost of travel insurance is determined through a variety of factors. This includes the age of traveler, the duration of coverage and the benefit limits. Destination can also influence the premium.
Below are cost estimates of travel insurance, depending on the duration of travel. This already includes COVID-19 medical coverage:
2 weeks: starts at

Php 1,300

1 month: starts at

Php 2,300

2 months: starts at

Php 4,200

3 months: starts at

Php 6,200

4 months: starts at

Php 8,400

5 months: starts at

Php 10,200

6 months: starts at

Php 12,000
Cost indicated is per person. Estimates of premiums above assume the traveler is below 75 years old.
If you wish to know the exact cost and interested in further details, you may Contact Us or send a message through Facebook.
Other travel insurance coverages included
Accidental Death & Disablement Benefits

Medical expenses (COVID-19 is covered)

Travel delays

Baggage delay

Baggage loss

Personal Liability

Emergency Assistance

Medical Evacuation & Repatriation
Is it allowed to travel to USA?
Travelers from the Philippines are allowed to travel to the USA, even if travel is non-essential.
Why Starr Travel Insurance is best for USA trips
Starr, which is also the parent company of Assist Card, has a wide presence globally, especially in the USA. Its global headquarters is located in New York City. It also has regional offices in key US cities including Los Angeles, San Francisco, Boston, Chicago, Atlanta, and Dallas.
Also, Starr has been rated A (Excellent) by AM Best, a credit rating agency that focuses on the insurance industry. This means Starr is financially strong and is more than capable of paying its obligations to its policyholders.
In addition, Starr is closely affiliated with Assist Card, a reputable & experienced travel assistance company with wide reach within the Americas. Having a Starr or Assist Card travel insurance policy gives you access to the Assist Card network, which can act as your travel concierge wherever you are in the United States of America. In this way, you can focus on enjoying your USA travel to the fullest, knowing that there is a company that can assist you in case of unfortunate events, especially emergencies that may happen during the course of your travel.
How to get travel insurance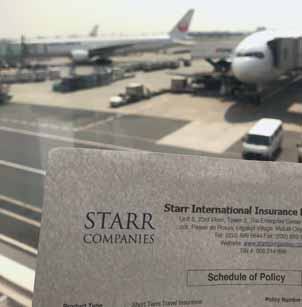 For questions and quote requests about these travel insurance plans, please send us a message through our Contact Us form or send us a message through Facebook.
Kindly provide your name, age, destination and duration of travel and we will get back to you with your travel insurance options as soon as possible.